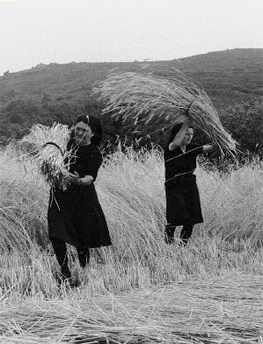 The objectives of Europe, Culture of bread are:
- To bring together researchers, teachers, grain-flour-bread professionnals, institutions, museums, bread-lovers and others.
- To build up a stock of information by encouraging research and comparative study of grain-growing, milling, cereal grains, bread and its substitutes, work on the specificities and diversities of bread in Europe.
- Creation of a European data bank all the while remembering the "bread" of other people.
- To inform the public by organizing meeting, study trips, and exhibits, publications, presentations, and school programs about bread and health.
- To share in the pleasures of bread with all comers.